GarraLube 903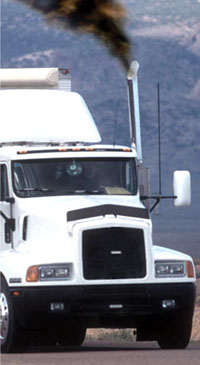 Suspends water
Cleans and lubricates injectors
Lubricates pump
Supplements dispersancy of engine oil
Dispersancy of insoluble gum which can occur during fuel storage
Protects against corrosion
Low temperature flow improvement through wax crystal modification
Greater fuel efficiency
Extended service life
Minimum maintenance
Maximum power
Minimum emissions
Operational dependability
Packaging
5 Litres, 20 Litres
GarraLube 903 Superior Diesel Fuel Additive is the fuel conditioner of the future. It responds to the new set of demands created by new low sulphur fuels, as well as, satisfying the needs of previous fuel related problems.
GarraLube 903 Superior Diesel Fuel Additive not only helps to stabilize the fuel but also increases engine life and power by: keeping the internal parts of the engine cleaner, aiding combustion, neutralizing acids and holding carbon, varnish and gum in suspension. It suppresses tendencies for icing and corrosion caused by water.
GarraLube 903 Superior Diesel Fuel Additive has properties that will benefit your engine in many ways and provides the following benefits:
Reduces fuel consumption
Aids cold fuel flow and filterability
Reduces diesel fuel pour point
Keeps injections cleaner
Controls smoking
Protects against deposits
Reduces valve sticking and provides
upper cylinder lubrication

Neutralizes harmful engine acids
Increases horsepower output
Provides lubricity agents for low sulfur fuel
Increases pump and injector life
Improves overall engine performance
Reduces / eliminates slime associated with prolonged storage
Although improvements have been made in fuel refining techniques during recent years, there is still a degree of inconsistencies in the fuels that are available. Because of this fact, fuels treated with a fuel stabilizer and conditioner like GarraLube 903 Superior Diesel Fuel Additive give year round improved performance, decrease fuel consumption and extend engine life.
Key Benefits
Greater fuel efficiency
Extended service life
Minimum maintenance
Maximum power
Minimum emissions
Operational dependability
Features
Suspends water
Cleans and lubricates injectors
Lubricates pump
Supplements dispersancy of engine oil
Dispersancy of insoluble gum which can occur during fuel storage
Protects against corrosion
Low temperature flow improvement through wax crystal modification
Greater fuel efficiency
Extended service life
Minimum maintenance
Maximum power
Minimum emissions
Operational dependability
Application
Diesel Fuel
1 : 2.000
Industrial Diesel Oil (IDO), Marine Fuel Oil (MFO), Residue
1 : 1.500 - 2.000
Boilers
1 : 4.000 - 6.000
Generating Sets
1 : 3.000 - 4.000
Technical Data
Viscosity @ 40°C, cSt
21.7
Viscosity @ 100°C, cSt
3.75
Viscosity @ 100°F, SUS
114.0
Viscosity @ 210°F, SUS
38.9
Viscosity Index
17
Flash Point, °F
145
Pour Point, °F
-42
API Gravity
24.6
Materials Safety Data Sheet

SECTION 1: PRODUCT AND COMPANY IDENTIFICATION



PRODUCT: GARRALUBE 903 SUPERIOR DIESEL FUEL ADDITIVE
PRODUCT DESCRIPTION: BASE OIL AND ADDITIVES
PRODUCT CODE: 903
INTENDED USE: DIESEL FUEL ADDITIVE
COMPANY IDENTIFICATION:

PT GAPURA RAYA
Jl. Bangka Raya No. 4, Pela Mampang
Jakarta 12720, Indonesia
Phone : (62-21) 7179 0740




SECTION 2: COMPOSITION / INFORMATION ON INGREDIENTS



| | | | |
| --- | --- | --- | --- |
| COMPONENT | CAST NUMBER | TLV/PEL (mg/M3) | WEIGHT % |
| NAPHTHENIC OIL | MIXTURE | 5 (AS OILIST) | > 97 |
| Proprietary Additives | MIXTURE | NE | < 2 |

The specific chemical names and composition of the components not disclosed is confidential business information and is withheld as permitted by 29CFR 1910.1200 and various state Right-to-Know laws.

This material is not known to contain any chemical listed as a carcinogen or suspected carcinogen by OSHA Hazard Communication Standard 29CFR 1910.1200, IARC, or the National Toxicology Program (NTP) at a concentration greater than 0.1%.



SECTION 3: PHYSICAL AND CHEMICAL PROPERTIES



Typical physical and chemical properties are given below. Consult the Supplier in Section 1 for additional data.

GENERAL INFORMATION
Physical State: Liquid
Color: Slight Yellow
Odor: Slight petroleum odor
Odor Threshold: None

IMPORTANT HEALTH, SAFETY, AND ENVIRONMENTAL INFORMATION
Relative Density (at 15 C): 0.90
Flashpoint (Cleveland Open Cup): > 290F (> 145C)
Flammable Limits (Approximate volume% in Air): LEL: ND UEL: ND
Autoignition Temperature: NE
Boiling Point / Range: NE
Vapor Density (Air = 1): < 1 mm
Vapor Pressure, mmHg at 25C: < 1 mm
Evaporation Rate (n-butyl acetate = 1): Negligible
pH: NE
Log Pow (n-Octanol/Water Partition Coefficient): ND
Solubility in Water: Negligible
Viscosity: 21 cSt (21 mm2/sec) at 40C / 3.8 cSt (3.8 mm2/sec) at 100C
Oxidizing Properties: See Section 3, 15, 16.

OTHER INFORMATION
Freezing Point: NE
Melting Point: NE
Pour Point: -42C ( 0 F)
DMSO Extract (mineral oil only), IP-346: < 3% wt




SECTION 4: FIRE AND EXPLOSION DATA



| | |
| --- | --- |
| Flashpoint (Cleveland Open Cup): | 405F |
| Autoignition Temperature: | NE |
| Fire Extinguishing Agents: | Water Spray (fog), dry chemical, foam, halon, or carbon dioxide. Water stream may splash burning liquid and spread fire. |
| Special Fire Fighting Procedures: | As for petroleum products. Do not use direct or heavy water stream to fight fire. Use self-contained breathing apparatus to fight fires. |



SECTION 5: FIRST AID



| | |
| --- | --- |
| Contact with EYES: | Immediately flush with large quantities of cool water for at least 15 minutes. Get medical attention. |
| Contact with SKIN: | Toxicity (Rabbit): LD50 > 2000 mg/kg. Minimally Toxic. Based on review of components. |
| Inhalation: | Toxicity (Rat): LC 50 > 5000 mg/m3. Minimally Toxic. Based on review of components. |
| Ingestion: | Toxicity (Rat): LC 50 > 2000 mg/kg. Minimally Toxic. Based on review of components. |



SECTION 6: REACTIVITY



| | |
| --- | --- |
| Reactivity: | Stable under normal temperatures and pressures. |
| Incompatibilities: | Strong oxidizing agents, heat, open flame. |
| Hazardous Polymerization: | Des not occur. |



SECTION 7: SPECIAL PROTECTION INFORMATION



| | |
| --- | --- |
| Ventilation (Local, Mechanical, Special): | Use in a well ventilated area with local exhaust ventilation. |
| Respiratory Protection: | None required in normal use. Use only NIOSH/MSHA Organic vapor approved equipment if necessary. |
| Gloves: | Not required in normal use. |
| Eye Protection: | Not required in normal use. |
| Other Protective Equipment: | Practice good personal hygiene. Wash hands after use and handling. |



SECTION 8: ENVIRONMENTAL PROCEDURES



| | |
| --- | --- |
| Spills or Leaks: | Contain any spills with absorbents to prevent migrations and entry into sewers or streams. Take up small spills with dry chemical absorbent. Large spills may be taken up with pump or vacuum and finished off with dry chemical absorbent. May require excavation of contaminated soil. |
| Waste Disposal: | To the best of Gapura Raya knowledge this product is not regulated by CERCLA/RCRA as a hazardous waste or material. However, this product has not been tested for the toxicity characteristic via the Toxicity Characteristic Leaching Procedure. Therefore, it may be disposed of as an industrial waste in a manner acceptable to good waste management practice and in compliance wit applicable local, state, and federal regulations. |
| Right-to-Know: | None |

TSCA: This material is in compliance with the Toxic Substances Control Act (15USC2601-2629)



SECTION 9: STORAGE AND HANDLING



Keep containers sealed until ready for use. Avoid excessive long-term storage temperatures to prolong shelf life. Maximum storage temperature: 120F. Store in well ventilated areas.



SECTION 10: TRANSPORT



D.O.T. Shipping Name: Not Regulated

D.O.T. I.D. Number: NA

Reportable Quantity: NA

Freight Classification: NA

UN Hazard Class: NA

Special Transportation Notes: None

Notes:

NA = Not Applicable NE = Not Established

Hazardous Polymerization: Does not occur.

NE = Not Established, ND = Not Determined, NA = Not Applicable

THIS SAFETY DATA SHEET CONTAINS THE FOLLOWING REVISIONS:

No Revision information is available.

Revision Date: August 28th, 2010

Supersedes: Any previous versions

Prepared by: Robert Darmago

PT GAPURA RAYA. believes that the information and recommendations contained herein (including data and statements) are accurate as of the date hereof.

No warranty of fitness, warranty of merchantability or any other warranty, expressed or implied, is made concerning the information provided herein.

The information provided herein relates only to the specific product designated and may not be valid where such product is used in combination with any other materials or process.

Further, since the conditions and methods of use of this product and of the information referred to herein are beyond the control of PT GAPURA RAYA.

PT GAPURA RAYA. expressly disclaims any and all liability as to any results obtained or arising from any use of the product or reliance on such information.