About Us
Our Head Office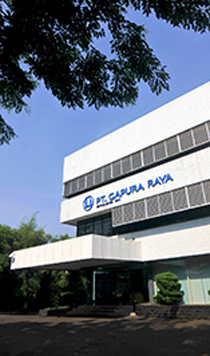 Gapura Raya Building
Our Warehouses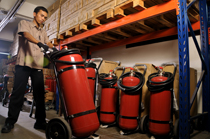 Fire Extinguisers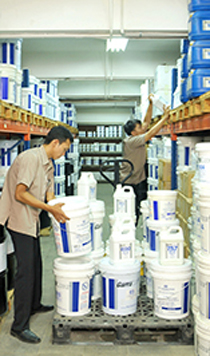 Lubricants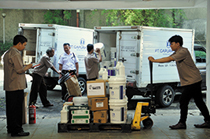 Dispatch
Our Workshops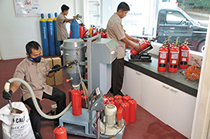 Fire Refilling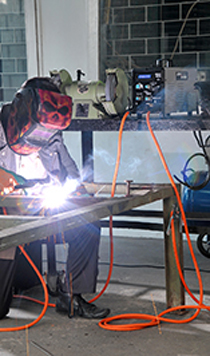 Welding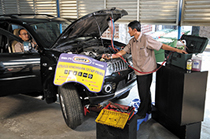 Automotive Treatment
Our Training Facilities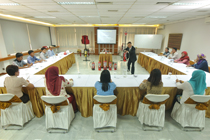 Fire Training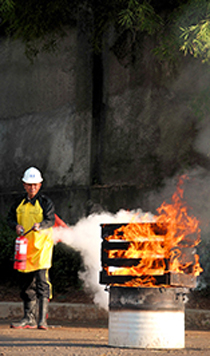 Fire Demonstration
Who's Who at PT. Gapura Raya

We are a company of many people with one vision and direction towards a common aim. We have not introduced our most important staff; our drivers, store men, secretaries, salesmen, security officers, couriers, supervisors and many more. Here are but a few of our key staff:
Our Directors and Senior Managers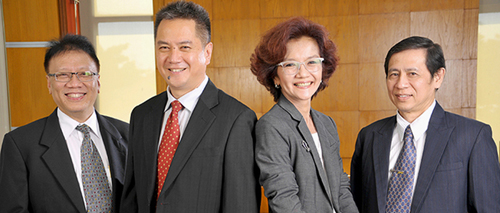 Left to right :
Tonny Santoso - Senior Technical Mgr (Joined 1985)
Robert Darmago - Director (Joined 2008)
Uraini Umarjadi - President Director (Joined 2008)
Surjono Soetedjo - Senior Technical & Logistics Mgr (Joined 1982)
A Melkior Kase
National Sales Mgr
(Joined 2000)
Sudirman
National Marketing Mgr
(Joined 1995)

Imam Budi Santoso
Senior Trainer &
Technical Officer
(Joined 2000)
Our Office Managers

Taufik Rachman
Cilegon
(Joined 2010)

Riana Gunandar
Bandung
(Joined 2002)

Mintono
Surabaya
(Joined 2000)

Molly Lenggu
Denpasar
(Joined 2009)
Sudirman
Makassar
(Joined 1995)
Abdul Halmu
Manado
(Joined 2002)

Our Core Competence
We have many years of experience in the industries in which we operate
We stand by our professionalism and our competence
We benchmark our standards to industry's best practices
We have close and personal relationships with our customers and understand our customers' needs and requirements
We have a hands-on approach and direct field experience - not just a theoretical approach
We have an in-depth understanding of our industry, products and services
We have fully equipped workshops and trained technicians and provide complete technical backup of all our products and services
We have complete training facilities on our premises
We have hundreds of dedicated staff to provide our customers with efficient and friendly services
We have the ability to adapt to the changing needs of the industries in which we operate
Our Vision
To provide high-value professional services and products that is of real and measurable benefit to our customers based on our competence, experience and know-how of the industries in which we operate.

Our Mission
To maintain trust from our 10,000 existing customers, to gain the trust from our new customers, and to maintain our new customers to become long-term customers
To maintain clean corporate governance and to undertake businesses that is of real and measurable benefits to our customers
To continue to provide the highest quality services and products, and its ongoing technical support and friendly services to our customers
To continue to learn in keeping our knowledge, know-how, and technology current and updated
To maintain our position as a leader and major player in the industries in which we operate
Our Values
Integrity - honesty - trustworthiness
Reliability - accountability
Professionalism - competence

Our Most Valuable Assets
Our dedicated staff which have grown from 2 persons in 1965 to hundreds of persons today
Our thousands of customers throughout the years which have remained loyal to this day
Our Customers
Whilst we are large enough to serve our corporate customers who include some of Indonesia's largest and most prestigious companies including many publicly listed companies, government owned companies, banks, and large manufacturing companies, we are also small enough to provide personal services to our small businesses and private individual customers throughout Indonesia. Please take time to peruse our short list which to date total over 10,000 customers.
PT. Gapura Raya
Our Commissioner
Mr. Utomo Umarjadi
Our Directors
Ms. Uraini Umarjadi (President Director)
Mr. Robert Darmago (Director)
Our Shareholders
Ms. Suryani
Ms. Uraini Umarjadi
Establishment Date
27 February 1965
Authorized Capital
Rp. 10,000,000,000
Paid Up Capital
Rp. 6,000,000,000
Net Assets
Above Rp. 100,000,000,000
Company Tax Number (NPWP)
01.310.230.6-062.000
Company Registration (TDP)
09.03.1.46.05553
Company Address Registration (Domisili)
1491/1.824
Business Address Permit (Surat Izin Tempat Usaha)
290/4/JS/X/2010
Trading Permit (SIUP)
00299-04/PB/P/ 1.824.271
Company Competence and Qualification Certificate
(Sertifikat Kompetensi & Kualifikasi Perusahaan)
1-0903-000-1010956
General Importer Permit
(Angka Pengenal Importir - Umum API - U)
090500615-P
Indonesia Trading House Membership
(Kartu Tanda Anggota KADIN)
20203.73000468/12-02-1973
Workers Insurance and Pensions Certificate
(Sertifikat Jamsostek)
8 8 JJ0 0 0 6
Fire Safety Certificate
(Surat Keterangan Pengujian Alat Pemadam)
6295/-1.784.25
Bankers
Bank Mandiri, Bank Central Asia
Bank Niaga, Commonwealth Bank