GarraSeal 75 Flexible Pure Graphite Sheet with 316 SS Foil Insert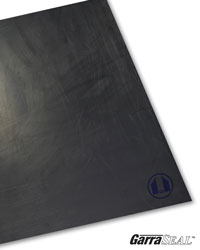 GarraSeal 75 is suitable for service over a wide range of pressures and temperature. It has low creep relaxation, resists thermal shock, is highly chemical resistant, and seals easily under low to moderate bolt loads.
Color
:
Black Graphite
Temperature
:
In air 500ºC (932ºF)
In steam 650ºC (1,200ºF)
In reducing or inert media 3,000ºC (5432ºF)
Pressure
:
2,000 psi
pH
:
0-14 (except strong oxidizers)
Equivalent Garlock Code
:
3125SS / TC
Equivalent Chesterton Code
:
199 / 359
Sheet Size
:
1.5m x 1.5m x 1/16"
1.5m x 1.5m x 1/8"