Wynn's High Performance Lubricant Supplement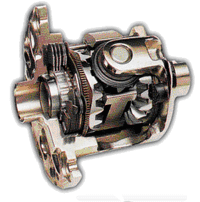 Control and reduce wear resulting from direct metal to metal contact under extreme loads.
Control and reduce temperature build-up resulting from direct metal to metal contact under extreme loads.
Control and reduce frictional horsepower loss resulting from direct metal to metal contact and high unit loads.
Increase the load-carrying capacity of commercially available gear lubricants.
Supplement and replace gear oil extreme pressure additives lost through depletion.
Prevent welding and galling of gear surfaces under high load conditions.
Quieten gear and bearing noises by improving high load conditions.
Improve lubricant anti-scoring resistance.
Compatible with brass components and does not cause synchronizer glazing.v
Packaging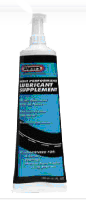 125 ml
Wynn's High Performance Lubricant Supplement is formulated to improve the performance and service life of extreme pressure gear oils. The multi-function formula contains viscosity index improvers, anti-foam ants, anti-oxidants, corrosion inhibitors and the unique Wynn's Friction Proofing package of anti-wear agents.

EXTREME PRESSURE (EP) CHEMICALS
Control and reduce wear resulting from direct metal to metal contact under extreme loads.
Control and reduce temperature build-up resulting from direct metal to metal contact under extreme loads.
Control and reduce frictional horsepower loss resulting from direct metal to metal contact and high unit loads.
Increase the load-carrying capacity of commercially available gear lubricants.
Supplement and replace gear oil extreme pressure additives lost through depletion.
Prevent welding and galling of gear surfaces under high load conditions.
Quieten gear and bearing noises by improving high load conditions.
Improve lubricant anti-scoring resistance.
Compatible with brass components and does not cause synchronizer glazing.v
ANTI-RUST ADDITIVES
Provide increased anti-rust control to commercially available gear lubricants.
Provide increased anti-rust protection to units subjected to direct water contamination or humid conditions.
Reduce metal pitting, etching and staining resulting from gear oil water contamination.
OXIDATION INHIBITORS
Increase the oxidation stability of the lubricant to which it is added.
Control and reduce oil oxidation.
Retard lubricant thickening.
Prevent the formation of acidic by-products resulting from lubricant oxidation.
Retard the formation of lacquer, tars and sludge which can cause reduced heat transfer and lubricant flow.
ANTI-FOAMANT
Control lubricant foaming to ensure proper gear lubrication.
Reduce gear lubrication oxidation.
Control gear lubrication volume increase, preventing lubricant loss and contamination of brake components.
Assure maximum lubricant film protection on opposing gear surfaces.
FRICTIONAL MODIFIERS
Prevent and correct differential limited slip chatter and noise.
Assure smooth operation of limited slip differentials.
Compatible with conventional as well as limited-slip differential gear oils.
Reduce and control vehicle vibrations resulting from improper limited-slip differential operation
VISCOSITY INDEX IMPROVERS
Reduce differential noise resulting from high temperature lubricant thin out.
Reduce differential noise resulting from mechanical wear by providing an increased lubricant film thickness on opposing surfaces.
Improve lubricant adhesion to mechanical components during equipment shutdown.
Improve broad temperature range oil stability thereby ensuring "Stay-ingrade" performance from the lubricant.
Provide additional limited-slip benefits.
Lower oil pour point ensuring superior lubricant at cold start-up and in colder climates.
Key Benefits
The multi-functional additives present in Wynn's High Performance Lubricant Supplement provide the following benefits:
Features
Control and reduce wear resulting from direct metal to metal contact under extreme loads.
Control and reduce temperature build-up resulting from direct metal to metal contact under extreme loads.
Control and reduce frictional horsepower loss resulting from direct metal to metal contact and high unit loads.
Increase the load-carrying capacity of commercially available gear lubricants.
Supplement and replace gear oil extreme pressure additives lost through depletion.
Prevent welding and galling of gear surfaces under high load conditions.
Quieten gear and bearing noises by improving high load conditions.
Improve lubricant anti-scoring resistance.
Compatible with brass components and does not cause synchronizer glazing.v
Technical Data
| | |
| --- | --- |
| Appearance | Clear Liquid |
| Colour (Visual) | Brown |
| Colour | 2.0 (ASTM D 1500) |
| Density @ 15°C | 0.881 (ASTM D 4052) |
| Flash Point (°C) COC | 132 (ASTM D 92) |
| Viscosity @ 100°C (cSt) | 122.2 (ASTM D 445) |
| Viscosity @ 40°C (cSt) | 1,141 (ASTM D 445) |
| Viscosity Index | 211 (ASTM D 2270) |
| Volatiles (% Vol) | Nil |
| Boiling Point (oC) | 288 |