Wynns Spitfire Octane Boost

Increases the octane number
Provides valve seat recession protection
Overcome engine knocking problems
Deliver valveseat recession protection
Packaging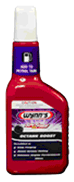 350 ml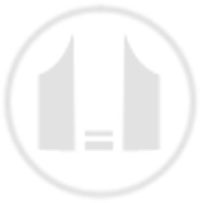 Wynn's Spitfire Octane Boost is an exclusively formulated double-duty nonleaded fuel additive for petrol engines that increases the octane number of any grade of petrol used, and provides valve seat recession protection. Octane Boost will overcome these engine knocking problems with whatever grade of petrol is used unleaded (ULP), premium unleaded (PULP) or lead replacement (LRP).
Petrol engine pinging causes severe damage to an engine. Prolonged pinging and detonation can cause loss of power, poor fuel economy, engine overheating, and worst of all, severe engine damage such as hammered bearings or melted pistons. One cannot always tell that a vehicle is suffering pinging or detonation. Inaudible detonation can be impossible to detect by ear. Dynameters tests show that inaudible detonations will cause loss of horsepower and loss of ring sealing. These problems became obvious when super leaded petrol had its octane rating reduced as a result of intense lobbying by community groups to have the lead levels lowered. Also these problems are not limited to leaded petrol. Many later model cars running on either unleaded or premium unleaded fuel suffer both audible and inaudible detonation.
Late model cars with knock sensors can retard their spark advance and inject additional petrol to suppress detonation, but this reduces power and increases fuel consumption. Wynn's Spitfire Octane Boost will overcome these engine knocking problems with whatever grade of petrol is used - unleaded (ULP), premium unleaded (PULP) or lead replacement (LRP). Lead was more than an octane enhancer, it was a lubricant too. And when that lubricating protection was part of every tank-full of leaded petrol, most passenger vehicles were engineered with "softer" less wear-resistant valve-seats. Today, many of those older "lead-age" cars are still on the road. But with the loss of lead lubrication, their exhaust valves can stick to the valve seating - pulling away small metal particles that oxidize and, in turn, wear away more and more of the seating every time the valve closes.
Wear of the valve seating - or valve-seat recession (VSR) can lead to increased exhaust emissions, poor idling, and a loss of power. And since precise valve-to-seat contact is needed for proper valve cooling, VSR can also result in valve burning and in rare cases, - catastrophic engine failure.
The potential for VSR increases with smaller engines running at higher speeds. So as more of the fast-paced world makes the change to unleaded petrols, Wynn's Spitfire Octane Boost is the smart solution to deliver both high-octane performance and valveseat recession protection.
To test the effectiveness of Wynn's Spitfire Octane Boost on Research Octane Number (RON), various grades of petrol were treated at different dose rates. The untreated and treated grades of petrol were evaluated and tested to the Standard ASTM D 2699.
Features
Increases the octane number
Provides valve seat recession protection
Overcome engine knocking problems
Deliver valveseat recession protection
Materials Safety Data Sheet
Wynn's Spitfire Octane Boost
Wynn's Australia Pty Ltd.
An (ITW), Illinois Tool Works Company .ABN 73 000 370 150
100 Hassall Street, Wetherill Park N.S.W. 2164
Private Bag 35, Wetherill Park DC N.S.W. 2164

TELEPHONE NUMBER:
(02) 9828 0900
---
PRODUCT IDENTIFICATION
---
Product Name
Wynn's Spitfire Octane Boost
Other Names
43804 350 ml Methylcyclopentadienyl Manganese Tricarbonyl/SUSDP Schedule 6 Liquid Hydrocarbons / SUSDP Schedule 5 l
Liquid Hydrocarbons / SUSDP Schedule 5
Recommended Use
Combustion catalyst for petrol engines
Supplier Name
Wynn's Australia Pty Ltd
An (ITW), Illinois Tool Works Company
ABN 73 000 370 150
Address
100 Hassall Street, Wetherill Park N.S.W. 2164
Private Bag 35, Wetherill Park DC N.S.W. 2164
Telephone Number
(02) 9828 0900
Email : wynnsaus@wynns.net
Website : www.wynns.net
Emergency Phone Number
(02) 9828 0900 Monday-Friday 8.00am - 5.00pm
13 11 26 (24 hours Australia) Poisons Information Centre (PIC)
0800 764 766 (New Zealand) Poisons Information Centre (PIC)
---
HAZARDS IDENTIFICATION
---
Hazard Classification
HAZARDOUS SUBSTANCE. NON-DANGEROUS GOODS. Classified as hazardous according to the criteria of NOHSC. Not classified as a Dangerous Good according to the criteria of the ADG Code.
Risk Phrase
R 18 In use may form flammable/explosive vapour – air mixture
R 21 Harmful in contact with skin.
R 23 Toxic by inhalation.
R 25 Toxic if swallowed.
R 38 Irritating to skin.
R 40 Possible risks of irreversible effects.
R 65 Harmful: - may cause lung damage if swallowed.
Safety Phrase
S 1 Keep locked up.
S 2 Keep out of reach of children.
S 23 Do not breathe gas/fumes/vapour/spray.
S 36/37 Wear suitable protective clothing and gloves.
S 38 In case of insufficient ventilation wear suitable respiratory equipment.
S 51 Use only in well ventilated areas.
S 09 Keep container in a well ventilated place.
S 401 To clean the floor and all objects contaminated by this material use water and detergent.
S 07 Keep container tightly closed.
S 35 This material and its container must be disposed of in a safe way.
S 13 Keep away from food, drink and animal feeding stuffs.
S 27 Take off immediately all contaminated clothing.
S 57 Use appropriate container to avoid environment contamination.
S 61 Avoid release to the environment. Refer to special instructions/safety data sheets.
S 63 In case of accident by inhalation: remove casualty to fresh air and keep at rest.
---
COMPOSITION/INFORMATION ON INGREDIENTS
---
Pure substances : Not applicable - Mixture
Mixture
| | | |
| --- | --- | --- |
| Chemical Identity | CAS Number | Proportion |
| Kerosene, hydrodesulfurised | 64742-81-0 | > 80% |
| Methylcyclopentadienyl Manganese Tricarbonyl | 12108-13-3 | < 4% |
| naphthalene | 91-20-3 | < 10% |
---
FIRST AID MEASURES
---
| | |
| --- | --- |
| Ingestion | If swallowed, do NOT induce vomiting. If vomiting occurs, keep head below hips to help keep liquid from entering the lungs. For advice, contact a Poisons Information Centre or a doctor. |
| Skin | If skin or hair contact occurs, remove contaminated clothing and flush skin and hair with running water. Wash affected area with soap and water. |
| Eye | If in eyes, flush with water for 15 minutes. If irritation persists, call for medical help. |
| Inhalation | Remove person to fresh air to avoid further inhalation. Apply artificial respiration if not breathing. |
| First Aid Facilities | Eye wash station. |
| Advice to Doctor | Treatment should be controlled by symptoms and clinical conditions. Emesis may be induced under medical supervision. |
---
FIRE FIGHTING MEASURES
---
| | |
| --- | --- |
| Suitable Extinguishing Media | Dry chemicals, carbon dioxide, water spray and foam are recommended. |
| Hazards From Combustion Products | Thermal decomposition may produce oxides of carbon, sulphur and nitrogen. |
| Precautions For Fire Fighters | Flammable liquid. Avoid heat, flame or other sources of ignition. Vapours may be ignited by heat or flame. Containers exposed to heat from fire should be cooled with water to prevent vapour pressure build up. |
| Special Protective Equipment | Fire fighters should wear self contained breathing apparatus when hydrocarbons are involved in fire. |
| Hazchem Code | None allocated. |
---
ACCIDENTAL RELEASE MEASURES
---
| | |
| --- | --- |
| Emergency Procedures | Isolate area and restrict entry. Eliminate all sources of ignition. |
| Methods and Materials for Containment and Clean Up Procedures | Use absorbent, sand or clay. Shovel into containers. Remove to outside. Prevent liquid from entering sewers and water ways. Dispose of in accordance with Federal, State and Local regulations. |
---
HANDLING AND STORAGE
---
| | |
| --- | --- |
| Precautions for Safe Handling | Keep away from heat and sparks. Do not breathe vapours. Keep containers closed. Keep out of reach of children. |
| Conditions for Safe Storage | Provide adequate ventilation. Do not store opened containers. Use entire contents |
---
EXPOSURE CONTROLS/PERSONAL PROTECTION
---
National Exposure Standards

Name
ES-TWA
ES-STEL
ES-Peak
None established for product
-
-
-
Established for ingredients
Mineral Oil Mist
5 mg/m³
10 mg/m³
-
Methylcyclopentadienyl Manganese Tricarbonyl
0.2 mg/m³
-
-

Alternative Standards
Petroleum Oil
Mist OSHA (PEL) 5mg/m³ ACGIH (TLV-TWA) 5mg/m³

Contains no other ingredients now known to be hazardous as defined by OSHA 29CFR 1910.1000(z) and 29CFR 1910.1200.

Exposure Standard means the average concentration of a particular substance in the worker's breathing zone, exposure to which, according to current knowledge, should not cause adverse health effects nor cause undue discomfort to nearly all workers.

Biological Limit Values
No biological limit allocated.
Engineering Controls
Normal use, none required. Provide adequate general or local ventilation to maintain concentrations below ES / TLV / PEL limits.
Personal Protective Equipment
Respiratory Protection
None required with normal application or use of product. If vapours exceed ES / TLV / PEL values, use a NIOSH approved respirator.
Eye / Face Protection
Safety glasses.
Skin Protection
Chemical resistant gloves.
Thermal Hazards
None applicable.
---
PHYSICAL AND CHEMICAL PROPERTIES
---
| | |
| --- | --- |
| Appearance | Clear thin amber liquid |
| Odour | Petroleum distillate |
| pH Value | Not applicable |
| Vapour Pressure | < 1 mm Hg @ 20°C |
| Vapour Density | > 1 @ 20°C (air = 1) |
| Boiling Point/Range | > 190°C |
| Freezing Point | Not available |
| Melting Point | Not applicable |
| Solubility | Negligible in water |
| Density | 0.850 @ 15°C |
| Flash Point | 65°C (PMCC) |
| Flammable Limits | Not available |
| Ignition Temperature | Not available |
| Volatiles | 2.5% volume |
---
STABILITY AND REACTIVITY
---
| | |
| --- | --- |
| Chemical Stability | Stable |
| Conditions to Avoid | Heat, flame, or other sources of ignition. |
| Incompatible Materials | Strong oxidising agents. |
| Hazardous Decomposition Products | Thermal decomposition may produce oxides of carbon, sulphur and nitrogen. |
| Hazardous Reactions | Polymerization will not occur. |
---
TOXICOLOGICAL INFORMATION
---
Toxicology Information
Acute (MMT)
Oral LD50 50 mg/kg bw (rat)
Dermal LD50 140 mg/kg bw (rabbit)
Inhalation LC50 220-247 mg/m³ bw (rat, 1 hour); >2-76 mg/m³ (rat,4 hour)
Repeat Dose (MMT)
NOAEL (inhalation) 6.2 mg/ m³ (rats and mice)

Acute Health Effects
Ingestion
Ingestion of this material may cause vomiting. Aspiration into the lungs during ingestion or vomiting can result in severe pulmonary damage. Very toxic in animals by the oral route.

Inhalation
Inhalation of vapours or mist may cause mild irritation to the upper respiratory tract. High level exposure may result in central nervous system depression. Very toxic in animals via inhalation.

Eye
May cause irritation to eyes.
Skin
May cause irritation to skin. Prolonged or repeated contact can result in defatting and drying of skin.

Acute toxicity studies in rats, rabbits and mice have shown MMT to induce damage to the lungs, kidney, liver and spleen effects, tremors, convulsions, dyspnea and weakness.

In humans, the acute affects of MMT by skin or inhalation exposure are reported to be burning of the skin, a metallic taste in the mouth, "thick tongue", giddiness, headache, nausea, chest tightness, gastrointestinal upset, laboured breathing and abnormal sensation.

Chronic Health Effects
There are no human case reports or studies detailing symptoms resulting from prolonged exposure to MMT. However, at chronic low doses of MMT, neurological and psychological disturbances may occur due to exposure to manganese.

Methylcyclopentadienyl manganese tricarbonyl (MMT), which is known to be toxic by inhalation, ingestion and skin absorption. MMT may affect the lungs, kidney, liver, brain and central nervous system. Inhalation may cause headaches, dizziness and nausea. Kidney damage may result following aspiration pneumonitis. Ingestion
In rats and mice, repeated oral exposure was associated with weight loss and mild neurological and developmental effects.

Inhalation
In rats and mice, repeated exposure via inhalation was associated with severe weight loss and death with degenerative changes in the lungs, liver and kidney.
---
ECOLOGICAL INFORMATION
---
Ecotoxicity
Environmental Data
MMT is subject to rapid photochemical degradation in the atmosphere with a reported atmospheric half-life of 8-18 seconds.
MMT can adsorb to and become immobilised in soils reducing its potential for photo-degradation.
Degradation of MMT in dark, anaerobic aqueous environments is slow.

Aquatic Toxicity
MMT is toxic to aquatic organisms.
Daphnia Magna (4 and 48 hour EC50) 0.87 mg/L and 0.83 mg/L respectively.
Bluegill sunfish TLm (LC50) (12 h) 0.2 mg/L.
Flathead Minnow TLm (LC50) (12 h) 0.23 - 0.36 mg/L.

Persistence/Degradability Not available.

Mobility Not available.
---
DISPOSAL CONSIDERATIONS
---
Disposal Methods
Dispose of waste according to federal, EPA, state and local regulations. Assure conformity with all applicable regulations.

Special Precautions for Landfill or Incineration
Material suitable for disposal by incineration or landfill through an approved agent.

---
TRANSPORT INFORMATION
---
UN Number None.
Proper Shipping Name Not regulated for Transport of dangerous goods: UN, IATA, IMDG.
Class and Subsidiary Risk None
Packing Group None
Special Precautions for User None
Hazchem Code None

---
REGULATORY INFORMATION
---
Poisons Schedule
Methylcyclopentadienyl Manganese Tricarbonyl/ Schedule 6 SUSDP No. 21 (2006).
---
OTHER INFORMATION
---
Acronyms
ABN Australian Business Number
ACGIH American Conference of Governmental Industrial Hygienists
ADG Australian Dangerous Goods
AICS Australian Inventory of Chemical Substances
AS Australian Standard
CAS Chemical Abstracts Service (USA)
COC Cleveland Open Cup
EPA Environment Protection Agency (Australian States)
IARC International Agency for Research on Cancer
IP Institute of Petroleum (UK)
NIOSH National Institute for Occupational Safety and Health (USA)
NOHSC National Occupational Health and Safety Commission
(Australia)
NTP National Toxicology Program (USA)
NZS New Zealand Standard
OSHA Occupational Safety and Health Administration (USA)
PEL Permissible Exposure Level
PMCC Pensky - Martens Closed Cup
SCBA Self-Contained Breathing Apparatus
STEL Short Term Exposure Limit
SUSDP Standard for the Uniform Scheduling of Drugs and Poisons
(Australia)
TLV Threshold Limit Valve
TWA Time Weighted Average
UN United Nations

Abbreviations
cP centiPoise
cSt centiStoke
g gram
Hg Mercury
kPa kiloPascal
L litre
m3 cubic metre
mg milligram
mL millilitre
mm millimetre
°C degrees of temperature in Celsius (Centigrade)
% percent(age)

Note
This form has been prepared in accordance with the National Code of Practice for the Preparation of Material Safety Data Sheets 2nd Edition [NOHSC:2011 (2003)] issued by the National Occupation Health and Safety Commission April 2003. All information contained in this form is as accurate as possible at the time of issue. The data contained herein is not to be taken as an expressed or implied warranty or representation, for which Wynn's Australia Pty Ltd assumes legal responsibility. No responsibility for damages resulting from use of the information are given, other than those implied mandatorily by Federal or State Government Legislation.